Mankazana Safaris

Mankazana Safaris  Eastern Cape Special!!
Contact Persons: US representatives, Joe & Barbara Dabney
Mankazana Safaris North America, LLC
PO Box 177, Mountain View, AR 72560
Phone: 870-269-3494
E-mail: info@mankazanasafaris.com
US Website: www.mankazanasafaris.com
Outfitter's African Website: http://www.mankazana.co.za
SCI contact: Mike Mistelske
A valued multi-year supporter of our Oklahoma Chapter!!
Hunt: Our Only Hunt For The Unique Species Of The Eastern Cape:
Ten days and eleven nights for one hunter and one observer, all daily fees 1X1. *Observer may upgrade to hunter.
Additional hunters and/or observers are not required but are welcome at regular fees (2011 fees: hunter $400/day 1X1 or $325/day 2X1; observer $175/day).
Where: Hunt the foothills of the Winterberg Mountains, in the Eastern Cape of the Republic of South Africa
Number of Guests: 1 Hunter and 1 Observer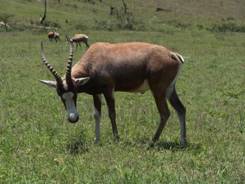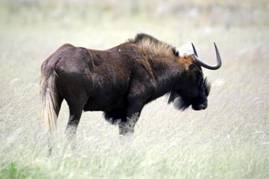 Value: $5,750.00+
Date(s) of Trip: To be set by mutual agreement 2011/2012
Description: The winning bidder and companion will enjoy the special beauty and unique species of RSA's Eastern Cape.  Mankazana Safaris, named for the Mankazana River which flows through this beautiful area of abundant wildlife, encompasses over 80,000 acres and offers over 30 species of game, some unique to the Eastern Cape.
The hunter will pay regular trophy fees, which are very reasonable and competitive.  Species to be hunted include these which are unique to the area:

East Cape kudu
Cape bushbuck
Bontebuck
Black wildebeest
Vaal rhebok
Mountain reedbuck
Cape springbuck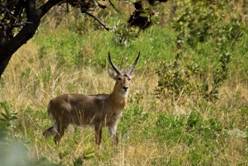 Pickup from and return to the airport in Port Elizabeth is included, or guests may prefer to rent a vehicle and combine their visit to Mankazana with a tour of the Eastern Cape's beautiful ocean coastline.  Side trips can be arranged for various activities, including a visit to famous Addo National Elephant Park, or for deep-sea fishing.
*The outfitter will gladly apply the included observer day fee to a second hunter. The second hunter, if hunting 1x1 would pay $225 per day; if hunting 2x1, $150 per day."
See Mankazana Safari's website for much additional information.
ADDITIONAL VALUE: Henry Durrheim of RiflePermits.com in Johannesburg will discount his normal $90/hunter fee to $60 for a single hunter or to $45/hunter for multiple hunters for obtaining your RSA firearms license in advance of your arrival.  Using such a service is highly recommended.
UNLIKE MANY OF THE HUNTS THAT ARE PROPOSED by African outfitters, where trophy fees are so high that even free daily rates aren't worth it, Mankazana's trophy fees are competitive, and the operation is a superior one.
The species and the location distinguish this hunt from all other African hunts offered at this fundraiser.