April 9, 2009 "In The Crosshairs"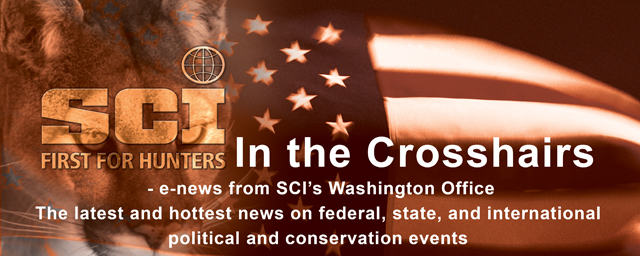 April 9, 2009


Humane Society of the United States Does Little to Help Homeless Dogs and Cats

"WASHINGTON – According to new research from the nonprofit Center for Consumer Freedom (CCF), the Humane Society of the United States (HSUS) contributed less than four percent of its $91.5 million budget to hands-on dog and cat shelters in 2007. CCF is criticizing the nation's largest animal rights group for not doing more to help hard-working local humane societies, calling HSUS's name "misleading." According to its most recent tax return (filed on November 14, 2008), HSUS contributed about $3.1 million of its $91.5 million operating budget to hands-on pet shelters. CCF performed an exhaustive audit of HSUS's giving last month. CCF Director of Research David Martosko expressed a growing sentiment among animal lovers that the Humane Society isn't living up to its name: 'Pet lovers donated over $85 million to HSUS in 2007, but only a tiny sliver of that went to helping homeless dogs and cats. That's nothing compared to what HSUS spends hassling hunters, complaining about circus elephants, and trying to remove meat and dairy foods from the American diet.'" (Source: The Center for Consumer Freedom Press Release) Read the full release by going to http://www.consumerfreedom.com/pressRelease_detail.cfm/release/259.


Sportsmen's Attitudes on Oil and Gas Extraction Activities in the Rocky Mountain West

"With the world economy in turmoil and growing concern about U.S. dependence on foreign sources of energy, there has been increased focus on development of new domestic sources of oil and gas in the United States. Energy resources extraction on federal public lands, especially activities managed by U.S. government agencies in sensitive wildlife and habitat areas of the American West, involves difficult questions regarding priorities and sometimes diametrically opposed goals. One group that is greatly affected by these issues is American sportsmen, many of whom participate in hunting and fishing on these public lands. To determine what sportsmen think about issues surrounding energy resource extraction activities on public lands, Responsive Management recently conducted a study for Sportsmen for Responsible Energy Development to determine hunters' and anglers' opinions on oil and gas extraction activities in the Rocky Mountain West, including the effect these activities would have on hunting and fishing participation." (Source: Responsive Management Press Release) Read the full press release by going to www.responsivemanagement.com.


The Myth of 90 Percent: Only a Small Fraction of Guns in Mexico Come From U.S.

Exclusive story on the real truth behind the "alleged gun trade to Mexico" available here
"While 90 percent of the guns traced to the U.S. actually originated in the United States, the percent traced to the U.S. is only about 17 percent of the total number of guns reaching Mexico." (Source: Fox News Online)


Gray Wolf Delisting a Step Closer to Reality; Idaho Hunting Season Scheduled

"The decision to remove some gray wolf populations from protection under the Endangered Species Act is a step closer to actually happening. The federal rule to delist packs in some Northern Rockies and Western Great Lakes states was published in the Federal Register last week and is scheduled to become effective May 2. This will mean that wolf management will become a job for state and tribal wildlife agencies instead of the U.S. Fish and Wildlife Service. Idaho Fish and Game commissioners have already adopted dates for the wolf hunting season in the state and will set quotas once delisting takes effect." (Source: L.A. Times Online) Read the full blog post by going here.


Sportsmen's Caucus Members Introduce Conservation Easement Incentive Act

"WASHINGTON, DC (March 31, 2009) - Today, Congressmen Mike Thompson (D-CA) and Eric Cantor (R-VA) introduced the Conservation Easement Incentive Act, H.R. 1831. This bill will aid in the protection of millions of acres of the nation's agricultural lands and open spaces. H.R. 1831 makes permanent an expiring incentive that allows modest-income landowners to receive significant tax deductions for donating conservation easements that permanently protect important natural or historic resources on their lands. 'We've seen a 50 percent increase in the number of conservation easement donations since Congress passed my provisions to enhance these tax benefits on a temporary basis in 2006,' said Congressman Mike Thompson (D-CA). 'If current development trends continue in California, another two million acres will be paved over by 2050. It's time we made these protections permanent. By making sure that landowners can count on these enhanced tax benefits, we'll take a big step forward in preserving our agricultural lands and keeping our environment safe from overdevelopment.'" (Source: Congressional Sportsmen's Foundation) Read the full news item by going here.


Please Visit SCI's Newest Partner


Weather and Wildlife offers a computer software program designed to help hunters and anglers find the best times to hunt and fish. To show their support of SCI's mission to protect the freedom to hunt, Weather and Wildlife will be donating a portion of every purchase made through http://www.weatherandwildlife.com/scilink.aspx to SCI. Please visit http://www.weatherandwildlife.com/scilink.aspx for more information.