April 19, 2007 "In The Crosshairs"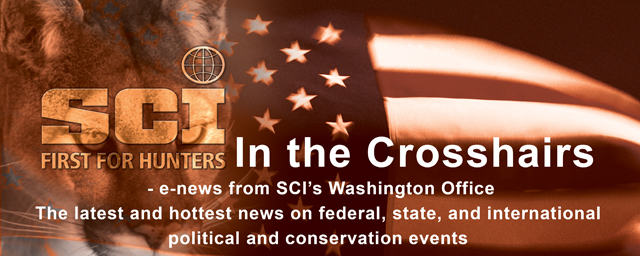 April 19, 2007


Zimbabwe Updates


There has been a lot of information regarding travel warnings to Zimbabwe over the past few weeks. We have provided the websites for you to visit to find the information out at your convenience. In addition, President Bush issued an Executive Order several years ago banning Americans from providing financial benefits to certain named individuals and businesses associated with Zimbabwe President Mugabe. The list has been updated several times since the Executive Order was first issued. To get the information on the Zimbabwe bans and the latest list, you can start with the general website for the Office of Foreign Assets Control in the U.S. Treasury Department. Their website is: http://www.ustreas.gov/offices/enforcement/ofac/. More specifically, the Zimbabwe sanction program is outlined. However, in order to see the list of banned individuals and businesses, you need to go to: Specially Designated Nationals list, sorted by sanction program -- and look for the section on Zimbabwe .


Proposal to Ban Lead Bullets on Hold till June


The State Fish and Game Commission has put off a vote on whether to ban lead ammunition in condor "range" in California until at least June. The Commission still will vote on its proposed mammal hunting regulations on April 25, 2007. The Commission is awaiting completion of an environmental document being prepared by the California Department of Fish and Game on the lead ban issue. SCI submitted comments to the Department on an earlier draft of this document. The Commission, meeting last Friday, continued to hear testimony on the proposal to ban lead ammunition in condor range for hunting big game and non-game birds and mammals. The lead ban, if adopted, would apply to centerfire cartridge bullets, muzzeloading balls, shotgun slugs and buckshot used to take any big game or used to take nongame animals. An important issue for the Commission is how to properly define condor "range." A lawsuit alleging that allowing lead ammunition in condor range is "taking" (i.e., harming or killing) condors is still pending in federal court in California. SCI continues to monitor the situation and, as always, will keep you posted.


Gray Wolf Delisting Legal Challenge Filed


As expected, several animal rights groups filed a lawsuit in federal district court in the District of Columbia on Monday, April 16 to challenge the FWS's recent delisting of Gray Wolves in the Western Great Lakes. Plaintiffs in the litigation are the Humane Society of the United States (HSUS), the Animal Protection Institute (API) and Help Our Wolves Live (HOWL). As a remedy, the three groups seek to have the Gray Wolf returned to the "endangered" list. The suit claims that the delisting violates the FWS's obligations under the Endangered Species Act. Safari Club International and Safari Club International Foundation are currently preparing to ask the court to allow SCI and SCIF to intervene in the lawsuit to help the FWS defend against the delisting challenge.


Apprentice Hunting License Sales Reach 34,000


"According to newly released statistics by the National Shooting Sports Foundation, the sale of apprentice hunting licenses in six states brought nearly 34,000 new hunters into the field during 2006. Florida, Illinois, Michigan, Minnesota, Mississippi and Ohio began offering the new licenses last year to youths and other newcomers under the guidance and support of the "Families Afield" initiative created by the NSSF, National Wild Turkey Federation and U.S. Sportsmen's Alliance. According to industry estimates, if these 34,000 new hunters choose to continue hunting they will spend an average of more than $10 million in the coming year on hunting-related equipment and more than $550 million during their lifetimes. With the support of the "Families Afield" initiative, 12 states have now adopted laws that help give youths and other newcomers more opportunities to hunt and shoot with family members, friends and mentors." (Source: NSSF)


"Fat Kids Can't Hunt"


From the "I'm not making this up" file: "A British reality television program to be filmed in Australia this winter will force fat children to hunt for food with Aborigines. In Fat Kids Can't Hunt, 10 fat youngsters will live with Aboriginal tribesmen in Australia for a month. If the children want to eat, they must follow the strict rules of the Aborigines, eating plants, grasses and fruits as well as trapping, killing and cooking any animals or insects they find. If they do not eat the bush tucker, they go hungry. Made by Big Brother producer Endemol, Fat Kids Can't Hunt is designed to help overweight children tackle overeating problems. It follows a similar BBC3 program earlier this year called Fat Men Can't Hunt which sent obese men into the desert in Namibia." (Source: News.com.au)