April 27, 2007 "In The Crosshairs"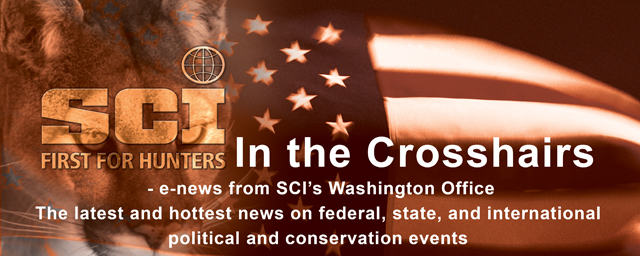 April 27, 2007


U.N. Moving Forward with Arms Treaty Talks


"Former High Commissioner for Human Rights Mary Robinson…joined senior United Nations diplomats and representatives of some of the world's largest civil society groups, urging Governments to submit their views to the United Nations Secretary General on the "scope, feasibility and draft parameters" for a global arms trade treaty. Ms. Robinson, who is currently honorary President of Oxfam International, kicked off at Headquarters a "Global Day of Action," the centerpiece of civil society's response to the General Assembly's adoption last December of a resolution requesting the Secretary General to canvass the views of Governments on the contents of a legally binding international instrument on common global standards for the import, export and transfer of conventional arms. United Nations Chief Ban Ki Moon has asked that Member States submit their responses by 30 April." Last year, the U.S. was the only country to vote no on meetings of this scope. The vote was 154-1 with 24 abstentions. SCI has been involved in the discussions on behalf of hunters and we will keep you posted. Source: http://www.un.org


SCI Joins the Wolf Fray - Again


Safari Club International, Safari Club International Foundation and the National Rifle Association moved to intervene to defend the U.S. Fish and Wildlife Service's February 8, 2007 decision to delist the wolves of the Western Great Lakes under the Endangered Species Act. On April 24, 2007, SCI, SCIF and the NRA, asked a D.C. federal district court to grant the three organizations intervenor status in the latest round of gray wolf litigation. Armed with declarations from SCI members, SCI explained how the delisting of wolves enables the states of Minnesota, Michigan and Wisconsin to manage their wolf populations. In doing so, the states can protect their game populations, as well as the safety and recreational opportunities of SCI and NRA members, all members of the general hunting community, and other residents of these states. SCI detailed stories of how SCI members are increasingly affected by the growing wolf population, including being stalked by wolves and losing prey to wolves. This is the fourth time in four years that SCI has participated in litigation concerning gray wolf classification, management and conservation under the Endangered Species Act. In this latest suit, SCI, SCIF and the NRA seek to defeat the claims of Plaintiffs HSUS, Animal Protection Institute and Help Our Wolves Live. These groups are asking the court to return the Western Great Lakes wolf population to the "endangered" species list.


Transit Information


Recently, SCI has received numerous inquiries about traveling thru the U.S. with a firearm to hunt in another country – for example Montreal to New York to Africa. In a post 9-11 world, this has become increasing difficult, if not impossible. For transit by a foreign person through the U.S. on his or her way to another country, the only possibility is for the individual to have a DSP-61 temporary import license. This applies whether the firearm is in checked baggage, on his/her person, or shipped as unaccompanied baggage. However, this license must be applied for by a U.S. person or company registered as an exporter with D.D.T.C. (U.S. State Department – Directorate of Defense Trade Controls). For more information, visit www.atf.gov. Note that SCI will look into this situation and keep you posted.


Simpson Named to Natural Resources Post at USDA


"Agriculture Under Secretary for Natural Resources and Environment Mark Rey announced the appointment of Melissa M. Simpson as Deputy Under Secretary for Natural Resources and Environment. As deputy under secretary, Simpson will be responsible for policy relating to the programs of the U.S. Department of Agriculture's Forest Service. Simpson most recently served as Counselor to Rey. Prior to her appointment, she was Counselor to the Assistant Secretary for Land and Minerals Management at the Department of the Interior. From 2003 to 2005 she served as Deputy Director for External and Intergovernmental Affairs to Interior Secretary Gale Norton, where she worked with senior policy officials and stakeholders on a wide variety of natural resources issues involving conservation and management of public lands." (Source: USDA)