April 29, 2008 "In The Crosshairs"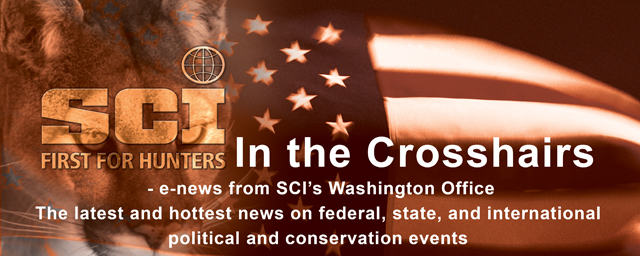 April 29, 2008


Court Orders FWS to Publish Polar Bear Listing Decision by May 15, 2008

On April 28, 2008, a U.S. District Court in California ordered the U.S. Fish and Wildlife Service (FWS) to publish a final decision on the proposed listing of polar bears under the Endangered Species Act by May 15, 2008 and to make that listing decision effective immediately. The Court ignored the FWS's assertions, supported by SCI, that the agency needed until June 30 to make its decision. The court's ruling was the outcome of a lawsuit filed by three groups to challenge the FWS's failure to issue the listing decision by January 9, 2008, the statutory deadline. The FWS has the option to ask the District Court judge to reconsider her decision, or to try to get the Ninth Circuit to grant an immediate appeal. Barring a change from the courts or a failure by the FWS to comply with the order, the listing decision will go into effect on May 15 -- although the announcement of the listing decision may come out a few days earlier. If some or all of the polar bear populations are listed, the FWS has indicated that imports of trophies from any listed populations would be barred as of that date, regardless of where in the process the application is. Note that a listing will affect only permit applications from populations listed by FWS. It is possible that the FWS will not list all or some populations.
Nonetheless, anyone with a pending polar bear import permit application is urged to contact the FWS permit branch immediately. SCI will keep you posted on further developments.