June 1, 2007 "In The Crosshairs"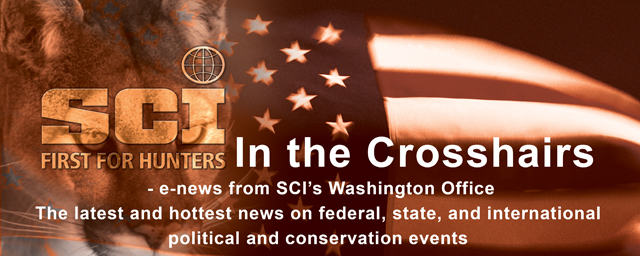 June 1, 2007


UK Minister Urges Teens to Take Up Shooting


"Richard Caborn, the sports minister, has backed a drive by shooting groups to increase participation in the sport among children as young as 12. He believes that the sport helps young people to become more responsible and disciplined, and vowed that significant funds would be made available to help boost participation. He has already upset the anti gun lobby by supporting moves to relax the ban on handguns in the hope of boosting Britain's chances of winning pistol shooting medals at the 2012 London Olympics. Gill Marshall Andrews, the chairman of the Gun Control Network, said that she was alarmed by Mr. Caborn's backing for National Shooting Week, which aims to introduce people to shooting for the first time and improve people's understanding of guns. 'The Government should be ashamed of itself for putting its energies into encouraging people to take up shooting when we should be ensuring that there are fewer and fewer guns available' said Andrews. Since 1997 (when guns were banned in the UK ), firearms crimes have risen from 12,410 to 21,521 in 2005/06 (an increase of 73 per cent), including incidents involving handguns, which have nearly doubled in this period, from 2,636 to 4,671, despite their being banned." (Source: The Sunday Telegraph UK )


CITES Underway Soon


Wildlife representatives from around the world are set to converge on The Hague, Netherlands for the start of the latest CITES meeting – Convention on International Trade in Endangered Species of Wild Fauna and Flora. SCI has a large delegation present and will report on any breaking news that affects hunting, wildlife or conservation for all your favorite hunting destinations. SCI/F is represented by Past President John Monson, SCI VP Joe Hosmer, London Chapter President Abigail Day, SCI contractors Andrey Subbotin and George Pangeti and staffers Rick Parsons, Anika Belinfanti and Matt Eckert. Stay tuned for more reports.


Pinedale Area Seeking Comments


Officials from the Bureau of Land Management are seeking comments from the general public on issues related to the energy development in Pinedale, Wyoming. This has been a contentious issue among sportsmen for years as energy development grows at a rapid pace. If you would like to read the Draft Resource Management Plan and comment on any of the relevant issues, visit the BLM's Website at or the link to Federal Register Notice. Or send comments to: Kellie Roadifer, Team Leader, BLM Pinedale Field Office, 432 East Mill Street, P.O. Box 768, Pinedale, Wyoming 82941, pinedale--wymail@blm.gov. Issues include oil and gas development, greater sage-grouse habitat, big-game habitat, cultural resources, grazing, and land tenure adjustments. Comments are due no later than Monday, June 18. (Source: BLM)


SCI Joins Defense of Gray Wolf Delisting


Safari Club International again heads to court in Washington, D.C. to defend the rights of sportsmen and women in a case involving the conservation and management of wolves. On May 30, 2007, a D.C. federal court granted SCI's Motion to Intervene in defense of a lawsuit challenging the U.S. Fish and Wildlife Service's rule removing gray wolves of the Western Great Lakes from the endangered species list. SCI's participation will involve collaboration with the National Rifle Association, the U.S. Sportsmen's Alliance and the Wisconsin Bear Hunters Association. This powerful team of sportsmen's groups has been given full party status in the litigation. The federal court rejected attempts by HSUS and other animal rights groups to limit the briefing that SCI will be allowed to submit in support of delisting. We will keep you posted.


Are Shooting Ranges Convenient?


"According to a poll conducted in May by HunterSurvey.com, limited shooting range opportunities are reducing participation for many interested target shooters. According to the 1,299 hunters and shooters who participated in the national poll, 48% percent reported the ability to use a shooting range as often as desired. The other 51% reported they would use shooting ranges more often if a number of other conveniences were provided. These conveniences varied from better hours, shorter distances to the range, being open to the public, not knowing of any local ranges, and allowing the use of different types of firearms." (Source: Southwick Associates)