June 13, 2011 "In The Crosshairs"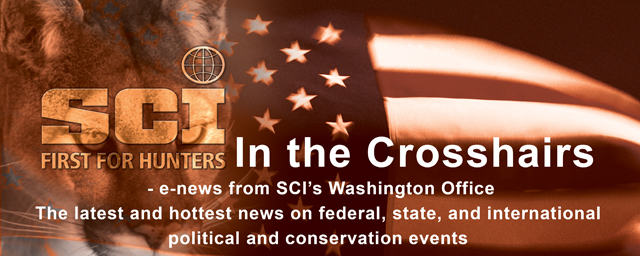 June 13, 2011

SCI Wants to Know if You Hunt New England Cottontails or Plains Bison

The U.S. Fish and Wildlife Service is trying to settle a group of Endangered Species Act (ESA) lawsuits in a way that would affect the listing of hundreds of species across the United States, including several game species. SCI intends to try to intervene in the pending lawsuit so as to object to that settlement. We hope to represent the voice of SCI members and hunters generally and explain to the court why the settlement is contrary to the public interest, conservation and the interests of hunters.
Currently, neither the plains bison nor the New England cottontail is listed as threatened or endangered under the ESA. But if this settlement is approved by the Court, the FWS will commit itself to reach a decision on listing of these two species sooner than it might otherwise. A listing would end the hunting of each (and in the case of the NE cottontail, might adversely affect Eastern Cottontail hunting in some areas).
For SCI to have a chance to participate in the settlement process, we have to demonstrate that our members have interests that would be harmed by the listing of the species. If you have hunted New England cottontail (likely while pursuing the more abundant Eastern cottontail) or the plains bison, and have definite plans to do so again in the near future, and if you would be willing to sign a declaration that would help Safari Club International demonstrate our interest in these species to the federal court, please contact Doug Burdin, Litigation Counsel at dburdin@safariclub.org as soon as possible.