June 14, 2007 "In The Crosshairs"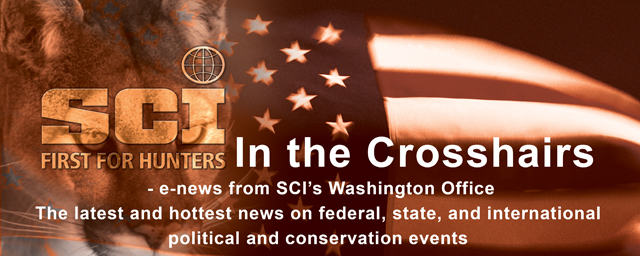 June 14, 2007


Canada to Ban Handguns?


Canadian Premier Dalton McGuinty and Toronto Mayor David Miller are calling for a nationwide ban on handguns after a recent brazen shooting left one innocent resident dead. McGuinty said he would call for a review in each Canadian province on what can be done to better fight gun violence and said he would not rule out the idea of an outright ban. "We have an important opportunity at this period of our history to have a decidedly different gun culture here in Canada than we do south of the border," McGuinty added. "We've got to renew our efforts to ensure we have in place all the measures on both sides of the ledger -- we've got to be tough on crime as well as tough on the causes of crime." John Tory, leader of the opposition party called this "basically a restatement of the status quo that still doesn't deal with the question of illegal guns being used by criminals to commit illegal acts. A more effective way to deal with guns is to have tougher sentences and stop letting people charged with gun offences back out on the streets on bail." (Source: Vancouver Sun)


U.N. Report Recommends Small Arms Legislation


"The United Nations Group of Governmental Experts, to consider further steps to enhance international cooperation in preventing, combating and eradicating illicit brokering in small arms and light weapons, concluded its work on 8 June, suggesting a set of optional elements for inclusion in national legislation, and calling for consistent attention to the issue of illicit brokering in small arms at future United Nations meetings. The Group adopted a consensus report noting that unregulated and poorly regulated arms brokering activities may result in transactions that increase the risk that arms are diverted to conflict-prone areas and embargoed entities, as well as to organized criminal and terrorist groups. The report of the Group also contains the first agreed description of what constitutes illicit brokering in small arms. Such description is seen as fundamental to any efforts to enhance international cooperation to combat illicit brokering in small arms. It includes closely related activities such as transportation and financing, paving the way for a holistic approach to tackling illicit arms brokering. It is expected that this report will form the basis for dedicated attention to illicit arms brokering at future United Nations meetings on small arms. Also, invigorated national and regional action can be foreseen on improving States' legislation addressing the issue." SCI is involved in this issue to make sure these proposed regulations don't affect international hunters. As always, we will keep you posted. (Source: United Nations Press Release)


SCI Moves to Defend Yellowstone Grizzly Delisting


To defend the interests of hunters in the ESA delisting of the Yellowstone population of grizzly bears, SCI filed papers yesterday to intervene in a lawsuit filed in District Court in Idaho challenging that delisting. SCI's goal is to defend the delisting, which returns primary management control over the species to Idaho , Montana , and Wyoming. Among other things, the states can now properly manage and control the species, including problem bears, which are known to interfere with hunting activities. Delisting also opens the door to possible future state-regulated hunts of the species. A large number of SCI members graciously responded to a call to action to help with the case and several submitted declarations essential to convincing the court that SCI should be involved in the case.


SCI Files Comments Opposing "Wilderness" in Big Cypress


SCI has submitted comments opposing the designation of any "Wilderness" under the Federal Wilderness Act in the "Addition Lands" of Big Cypress National Preserve in Florida. The statute creating the Addition Lands mandates a continuation of hunting and ORV activities, but the National Park Service has shut down these activities pending completion of its study of whether to recommend "Wilderness" designations. Such a designation would severely impair, if not end, the possibility of hunting in the area. Motorized activities are prohibited in "Wilderness" lands and hunting in this area requires motorized ORVs for access. SCI hopes that its comments, along with strong input from the sporting community in Florida , will convince the NPS to at least consider not recommending the designation of any Wilderness in the Addition Lands.


Hawaiian Airline Policy


It has come to SCI's attention that Hawaiian Airlines has a separate policy for traveling with sporting firearms to the Sydney Airport in Australia. Per a communication with the VP of Public Affairs, Jennifer Yasutake: The reason Hawaiian Airlines does not transport weapons in and out of Australia is because the regulations are extremely strict, and the approval process quite difficult. Therefore, in order to avoid the inconvenience of confiscation or temporary dispossession of your weapons, Hawaiian made a conscious decision not to accept any shooting equipment to or from Sydney. We are looking into next steps and will keep you posted on the situation.


SCI Conservation Research


SCI was a key sponsor in recently released research entitled 'Effects of hunting on demographic parameters of American black bears' which was published in Ursus, a major scientific journal. The research revolves around the effects of hunting on American black bear and its demographic parameters. Researchers monitored 290 bears in 2 hunted areas and an adjoining unhunted area in the boreal forest of Alberta, Canada, during a 4-year study (2002–2005). The study found lower cub survival (66% versus 83%) and older age of first reproduction in the unhunted, higher-density area than in the lower-density, hunted area and no difference in body condition of males and females between areas. The results suggest the inclusion of density dependence in population projection models for bear populations. If you would like to see the full study, you can find it at www.ursusjournal.com or specifically here.


State Crosshairs?


Please note that individual state versions of In the Crosshairs are available. California uses it quite often to call state SCI members to action and to report on pending state legislation and regulatory issues. If you are interested in doing something similar, please contact Ken Schwartz in the D.C. office at kschwartz@sci-dc.org. It would be best if there was just one main contact per state to ease the communications process. Note that Crosshairs is never used to market products or services (i.e. one hunting outfit over another) but to report on state legislative and regulatory issues regarding hunting and conservation.