June 27, 2008 "In The Crosshairs"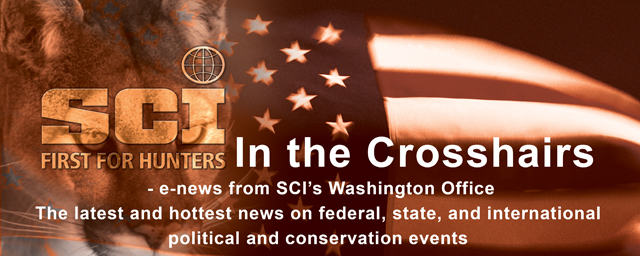 June 27, 2008


Supreme Court Rules in Favor of Americans and the 2nd Amendment


On June 26, 2008 the Supreme Court, in a 5-4 ruling, confirmed that the Second Amendment right to bear arms is an individual liberty. See Here. The Court affirmed the D.C. Circuit Court ruling that overturned a Washington D.C law that severely limited the ownership of handguns and only allowed the ownership or possession of long guns if they were locked and disassembled. The Court found that these restrictions were an unconstitutional violation of a resident's Second Amendment rights. The Court rejected the idea that the Second Amendment only applies to the collective militia. While the Court protected the rights of individuals of the United States to "bear arms" from governmental infringement, it did not establish an absolute right. The government can still impose reasonable restrictions on the right to bears, with the Court providing some guidance on what might and might not be reasonable.
The National Rifle Association of America already has filed suit to reverse firearm bans in both the San Francisco and the Chicago areas. You can view the NRA's release at http://www.nraila.org/.
The National Shooting Sports Foundation also weighed in on the Supreme Court's monumental decision. More...

 
N.W.T. Minister Wants Polar Bear Import Ban Reversed


"Bob McLeod is all in favour of protecting Arctic polar bears. But he thinks the Bush administration is being 'hypocritical' by trying to do it at the expense of American big game hunters, who spend millions each year seeking polar bear trophies in Canada's North. McLeod, the Northwest Territories' minister of human resources, on Monday opened a four-day trip in Washington to protest a Department of the Interior decision in May that prohibits the import of polar bear hides from Canada… 'For the record, nobody asked us about it,' McLeod says in a speech to be delivered Tuesday. 'This decision will effectively wipe out our sport hunting industry - and with it the livelihood of many of the Inuvialuit people in the Arctic coastal communities of our territory.'" (Source: www.canada.com) View the full article here.

 
SCIF Testifies for Congress


SCI Foundation Director of Conservation, Dr. William Moritz, testified before the House Natural Resources Subcommittee on Fisheries, Wildlife and Oceans on Wednesday June 25th. The oversight hearing was titled "Planning for a Changing Climate and its Impacts on Wildlife and Oceans: State and Federal Efforts and Needs." Dr. Moritz highlighted four distinct points on wildlife management and the role that hunters have played over the past 70 years. (1) Wildlife and wildlife habitat are essential components in the debate about Climate Change policy. (2) Hunters will be part of the solution. (3) Climate Change policy needs to be based on sound science. (4) Funding for conservation has historically come from hunters but more support is needed to ensure fish and wildlife populations are sustained. SCIF was commended by congressional staffers and those in the audience for ensuring that the hunter's voice was heard and that the input from sportsmen will not be ignored in future debates.

 
SCI Attends NSSF 2008 Shooting Sports Summit


This week in Colorado Springs, Colorado, the National Shooting Sports Foundation hosted their 2008 Shooting Sports Summit. At this event, the hunting and sporting goods manufacturers were presented with a comprehensive study on hunting and shooting sports participation in the United States. SCI attended the event and hopes to bring back to the SCI membership new and creative ideas on addressing hunter participation in the 21st century. A series of 261 action items were presented to attendees, addressing such issues as youth and adult participation, how access affects participation levels and many, many more.
NSSF's keynote speaker was Arkansas Governor, and former Republican Presidential Nominee, Mike Huckabee. He expounded on his family's hunting heritage and how he has been an avid sportsmen his entire life. He recounted numerous campfire stories that had the entire audience laughing. Gov. Huckabee addressed not only the history of hunting in his past but the importance of hunting and hunters for sustaining America's traditions for every future generation. SCI President-Elect Merle Shepard and Executive Director John Eichinger spoke with Governor Huckabee about the interests and future of hunting in America.
John Eichinger, in a speech to summit participants, talked about some of the ways that SCI is working with NSSF's Hunting Heritage Partnership to get new people involved in hunting and the shooting sports around the country.

 
TSA Restricts .50 Caliber Ammunition


It has recently come to the attention of SCI that the Transportation Security Administration has begun to restrict individuals from flying with .50 caliber ammunition. This does not prevent individuals from flying with their .50 cal or larger rifles, most notably being the .577 and the .505. SCI has been communicating with the NRA to have this current restriction lifted. To read NRA-ILA's latest information please go to this link: http://www.nraila.org/Legislation/Federal/Read.aspx?id=4002

 
Alberta to Allow Sunday Hunting to Cull Deer Herd, Control Chronic Wasting Disease

"In Alberta, the day of rest will soon become the day to reload. Starting this fall the government is to allow Sunday hunting throughout most of the province - partly to help reduce the growing number of deer, but also to stem the spread of chronic wasting disease along parts of the Saskatchewan boundary. But the relaxed rules will apply to all big game, said Darcy Whiteside, a spokesman for the Sustainable Resource Development Department. "We are opening up Sunday hunting pretty much across the province and definitely in those areas," White said Tuesday. "It is an opportunity for hunters to use the whole weekend to hunt." (Source: The Canadian Press) To read the full article, click here