June 12, 2007 "In The Crosshairs"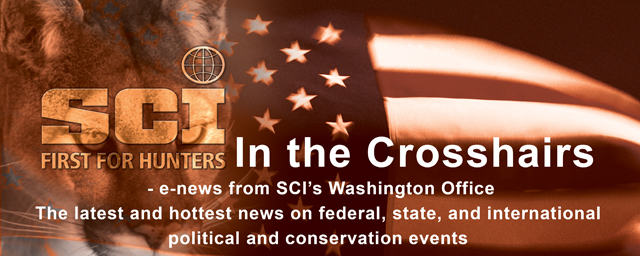 June 12, 2007


Gun Control Plans in San Francisco Move Forward


"The bulk of a package of gun control legislation intended to help stem the gun violence plaguing San Francisco advanced Monday -- though even the legislation's co-sponsors aren't sure how much good it will do. The Public Safety Committee of the Board of Supervisors sent three of the four pieces of legislation -- introduced by Mayor Gavin Newsom in May -- to the full board. Under those three measures, residents would have to keep handguns in locked containers or disable the guns with trigger locks. The possession or sale of firearms or ammunition on property controlled by the city and county also would be prohibited. Licensed firearms dealers would have to provide an inventory of their firearms to the police chief every six months. They would need to provide a listing of each firearm in their inventory as well as the makes, models and serial numbers. They would also need to provide a list of every firearm sold, lost or stolen in those six months. The fourth piece of legislation -- the creation of a local registry of gun offenders convicted in San Francisco -- was held, pending further work by the Newsom administration to ensure it doesn't encroach on civil liberties." (empasis added / Source: SFGate.com)


Anti Hunting Measures in California Go Down to Defeat


Two heavily lobbied anti-hunting bills in California have been defeated, at least for now. Assembly Bill 1634 would have prohibited any person from owning or possessing any cat or dog over the age of 6 months that has not been spayed or neutered. This obviously would have affected hunting dogs as well. California lobbyist Kathy Lynch stated that this bill was one of the most heavily lobbied in Sacramento history. Don't mess with people's pets and hunting dogs! This bill now becomes a two year bill and will not advance this year. SCI will remain engaged on this issue as the author can advance it next session or introduce a new bill.
Assembly Bill 362 would have required California to maintain additional information relating to ammunition transfers, handgun ammunition permittees, and licensed handgun ammunition vendors and would have established a program administered by the Department of Justice for licensing handgun ammunition vendors. This bill was gutted and is now just afeasibility study. SCI will stay vigilant on AB 362 as it undergoes these amendments. Who will pay for the cost of the feasibility study remains an open question. SCI will oppose any attempt to take additional funding for such a study from the DROS account. The DOJ estimates the cost to implement such as program exceeds $100 million.


PA Adds Dogs to Turkey Season


On June 30, Pennsylvania Gov. Ed Rendell signed Act 18 into law that would allow hunters to use specially trained sporting dogs during the fall turkey season. The PA House of Representatives passed Senate Bill 580 earlier in the week by a vote of 187-14. The bill would allow dogs to be used to "pursue, scatter and track wild turkeys during the fall season." Along with SCI, the measure was supported by numerous individual turkey hunters, the National Wild Turkey Federation, Ruffed Grouse Society, Governor's Sportsmen's Advisory Council, Pennsylvania Federation of Sportsmen's Clubs, North American Versatile Hunting Dog Association, American and Pennsylvania Turkey Hunting Dog associations, the NRA and others. (Source stargazetenews.com)


Traveling to Canada ?


If you are traveling between the U.S. and Canada for recreational activities, a very useful website for you to visit is www.canadawelcomesyou.net. This comprehensive site covers most questions you might have about crossing the border; everything from general information, what you can bring, what is prohibited, DUI issues, and their firearms policy.


Zimbabwe Rhino Dehorning Suspended


SCI reported a few weeks back that Zimbabwe and the WWF were conducting rhino dehorning to help curb commercial poaching of black and white rhino in the country. Due to a lack of funding and logistical hiccups, the dehorning program has been suspended for the time being. "Unfortunately, we are not able to continue with the exercise at the moment because we were having problems in ensuring we had a helicopter all the time, adequate human resources and drugs,' said Dr Chris Foggin. There is also a shortage of capital and much of the money was expected to fund numerous radio transmitters. (Source: http://allafrica.com/stories/200706270654.html)


OSHA Rules Pushed Back


OSHA has decided to grant a 60-day extension on proposed rules to treat black powder as 'explosive material'. The deadline has been pushed back to September 10th. The last In the Crosshairs had the date listed as July 12. To read more about this, visit http://www.nraila.org/Legislation/Federal/Read.aspx?id=3145.
Good luck L.C.!