SCI Web Radio Newsletter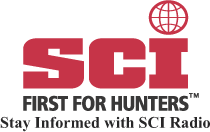 Wolves on the Radio, Internet and in Print

Ask any elk guide in western Montana or Idaho and most will tell you that their business is going downhill fast. In fact, in parts of their state, Montana Fish,Wildlife and Parks officials have just decided to drastically reduce the number of elk permits available. To quote Wildlife Manager Mike Thompson "We've never seen such a low proportion of calves to cows."

SCI's litigation team is working on cases involving the Western Great Lakes (WGL) wolf population and the Northern Rocky Mountain (NRM) wolf population. To give you an idea of what they are up against, five animal rights group are involved in theWGL case while a staggering 13 animal rights and environmental groups are involved in the NRM case. SCI will be providing updates and complete information on the cases via SCI Radio, the SCI homepage and Safari Times.

SCI President-Elect Kevin Anderson joins us for a conversation on the wolf topic in Episode 47.2 and 47.3. Updates can be found under the "Latest News" section of www.safariclub.org. Look for a complete report from Anna Seidman, SCI's Chief of Litigation in the next issue of Safari Times. Some of the highlights of that report are:

- Just two days after SCI officially intervened in federal court to defend the most recentWestern Great Lakes (WGL) wolf delisting rule, the U.S. Fish andWildlife Service (FWS) made public its intent to withdraw that rule. Hopefully, the withdrawal, while frustrating, is likely to be only temporary.

- In withdrawing the rule, the FWS decided to prevent procedural problems from jeopardizing the federal and state goal of permanently delisting the recovered WGL wolf population. Although this setback pleases no one but the animal rights groups, it is nonetheless a tactic intended to attain the ultimate goal of a delisting rule that will survive a legal challenge.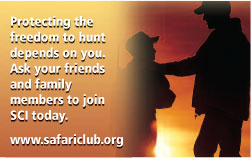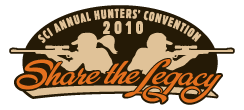 - Although SCI will have to wait for more rulemaking on theWGL wolves, SCI's attorneys are already in court to help defend the Northern Rocky Mountain (NRM) wolf delisting. On June 16, SCI asked a U.S. District Court in Montana for permission to intervene in defense of the rule to delist the NRM wolves. SCI's request was in response to a lawsuit brought by 13 animal rights and environmental groups on June 2 to challenge the FWS's decision that removed wolves in Montana and Idaho from the "endangered" species list.

While SCI Radio is not "all wolves all the time" programming, it is a big story and we will keep you posted each week. Other segments of note coming up this month are the continued visits with state wildlife agencies. We are closing in on our goal of having all 50 states represented by the end of the year. SCIWeb Radio is presented by Global Rescue and First Fidelity Reserve. They are helping to promote and protect the freedom to hunt. And finally this month, congratulations are in order for Larry Rudolph and Merle Shepard; to Merle for serving as President, and to Larry for taking on the task.

- Jerry Evans, Host of SCIWeb Radio

PS-Look at that number of animal rights groups again. Have you asked all of your hunting friends and family to join SCI yet?