SCI Web Radio Newsletter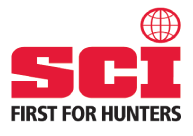 Monthly Newsletter September 2008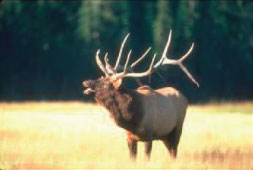 Host Jerry Evans will spend part of
September hunting elk in Idaho.
Sounds of September
As you read or hear this, I am either hunting elk near Salmon, Idaho or alongside the road in the middle of nowhere cursing at my truck. It has happened. For the first time I can remember all of my hunts this Fall will be archery hunts. And, for the first time in my adult life I am proud of…(this is not a political newsletter but we got to talk about two of the most anti 2nd Amendment candidates - and we will later). Actually, I am really proud that my wife will be on this hunt with me - for the first time in her adult life.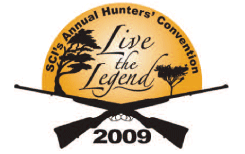 January 21-24, 2009 Reno, NV
Online Registration Opens August 11th
I've got to say that the shows are turning out better than I thought they would. I ask myself as a hunter and fan of talk radio - would I listen? I would and I hope you do. Your comments and emails are appreciated.
The first show elicited a couple of emails from radio stations interested in running the show and I'm happy to announce that our first affiliate is KKFT 99.1 in Reno. Never wanting to count points before it's on the wall, we'll announce new affiliates as they sign up.
This month's shows will shine a spotlight on some of SCI's corporate Sponsors. So far, we've recorded conversations with MedJet Assist and Federal Premium Ammunition.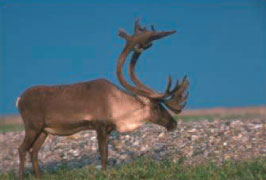 SCI congratulates the voters of Alaska for
defeating Measure 2. Listen for updates
on this and many other stories this
month on SCI Web Radio.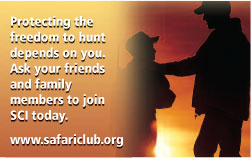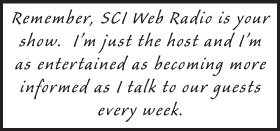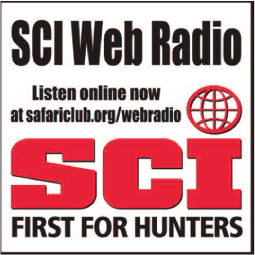 Staff Meeting
Weekly, we will continue to test your SCIQ, keep you updated on the latest legislative matters as it pertains to hunting, '08 Convention celebrity guest interviews and we're going to start talking with SCI local Chapter Presidents. More Staff Meetings with the folks that are working to protect our hunting heritage and conversation are on tap and again, your comments and hunting stories are welcome.
September always seems like the beginning of hunting season for me. Those dove hunts early on September 1 in California still bring back great memories.
So, spread the word and keep this in mind:
"I'm the guy who wrote the assault weapons ban." - Joe Biden, Vice Presidential candidate. Join SCI and protect the freedom you have now.