The Sportsmen's Voice  

Volume: 2 | Number: 6 | Date: June 25, 2009
CSC Urges Withdrawal Of Proposed Ban On Assisted Opening Knives
Latta, Minick Offer Amendment To Prevent Funding of Provision In Homeland Security Appropriations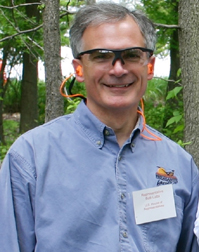 The Congressional Sportsmen's Caucus recently urged U.S. Department of Homeland Security Secretary Janet Napolitano to withdraw the notice of proposed revocation of treatment relating to the admissibility of certain knives with spring assisted opening mechanisms by the Office of Customs and Border Patrol.
The proposed regulation could have severe implications on all knives, not just assisted-opening knives, and would designate these knives as switchblades, although the federal law definition does not declare these types of knives as such.
The Switchblade Knife Act of 1958 as amended by Congress, and as codified in 15 U.S.C. Section 1241, clearly sets forth the definition of a "switchblade" as...any knife having a blade which opens automatically (1) by hand pressure applied to a button or other device in the handle of the knife, or (2) by operation of inertia, gravity, or both. The intent of this regulation is to re-interpret the word "inertia" so as to cover all knives using a spring (even a Boy Scout knife or multi-tool has one that maintains a knife's inherent bias toward closure). The proposed treatment of these knives contradicts the intent of Congress. There is clearly no language in the statute describing these assisted-opening and one-hand-opening knives, all of which are in the same class mechanically. This proposal also contradicts the intent of the legislatures in many states.
Court cases in several states such as California, Illinois, Michigan, and Texas, have all ruled in favor of assisted-opening and one-hand opening knives not being switchblades because they do not possess the activating button or device on the handle of the knife.
The Congressional Sportsmen's Foundation also delivered a letter from members of the American Wildlife Conservation Partners to Secretary Napolitano supporting the CSC in its efforts to convince the Secretary to withdraw this proposal.
Congressman Bob Latta and Congressman Walt Minnick later offered an amendment in the House Committee on Rules to strip funding from a provision that would allow for the enforcement of a proposed regulation currently under review at the Office of Customs and Border Patrol within the Department of Homeland Security which could classify any "open assisted" knife as a switchblade.
NASC Executive Council Recaps 2009 Legislation & Sets Agenda For 2009 Annual Meeting
The National Assembly of Sportsmen's Caucuses Executive Council met last week in Anchorage, Alaska for its annual mid-year meeting to review the 2009 legislative sessions and plan for the 2009 Annual Meeting.
Executive Council members, including President Rep. Mike Pitts of South Carolina, Immediate Past President Sen. John Astle of Maryland, Sen. Dan Gibbs of Colorado, Rep. Jason Brown of Missouri, Rep. Robin Webb of Kentucky, Rep. Mike Burris of Arkansas, as well as Alaska hosts Rep. John Harris and Rep. Craig Johnson, and Congressional Sportsmen's Foundation President Jeff Crane, CSF Board Members Kevin O'Donovan and Phil Morlock, and NASC State Caucus Managers Bethany Erb and Jennifer Lundy, reflected on legislative trends, reviewed issue briefs and defined topics for the 2009 Annual Meeting to be held October 27-30 in McCall, Idaho.
The Executive Council discussed laying the groundwork to advance major issues that impact hunters, anglers and conservationists at the state and national level. Attendees also learned about the many outdoor activities available to visitors of Alaska.
The mid-year meeting was sponsored by: Glacier BrewHouse, Eddie Grasser, Budweiser, Shimano, and Shell Oil.
CSF Leads Effort To Support Multinational Species Conservation Funds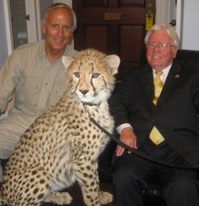 The Congressional Sportsmen's Foundation and a group of organizations representing millions of American hunter conservationists sent a letter to Rep. Nick Rahall, Chairman of the House Natural Resources Committee and to Rep. Doc Hastings, Ranking Member of the Committee, urging them to support H.R. 1454, the Multinational Species Conservation Funds Semipostal Stamp Act.
H.R. 1454, introduced by Congressional Sportsmen's Caucus Member Rep. Henry Brown of South Carolina with 105 co-sponsors, creates a supplemental funding source for the five current Multinational Species Conservation Funds, directly benefiting some of the most cost effective conservation programs administered by the U.S. Fish and Wildlife Service.
The funds gathered from the sale of the stamp would not offset appropriations that already exist for the conservation funds. Instead, they would help supplement these important conservation programs at no-cost to U.S. taxpayers.
The committee mark-up favorably reported H.R. 1454 to the full House of Representatives.
Second 2009 Breakfast Briefing Focuses on Sportfish Restoration and Boating Trust Fund
The Congressional Sportsmen's Foundation, along with the Angling & Boating Alliance, held its second breakfast briefing of the 111th Congress to brief members of Congress, staff, and industry representatives concerning reauthorization of the Sportfish Restoration and Boating Trust Fund as part of the ongoing 2009 Highway Bill discussions.
Congressional Sportsmen's Caucus Co-Chair Rep. Dan Boren and CSC Member Rep. Rob Wittman led the program and were joined by fellow CSC Members Reps. Mike Thompson, Bob Latta, Leonard Boswell, and Jason Altmire in discussing this critical funding pool for a diverse set of important state and national recreational fishing and boating programs.
The Sportfish Restoration and Boating Trust Fund serves as the backbone for fisheries conservation funding in the United States-a uniquely American System of Conservation Funding. Taxes on fishing tackle equipment, imported boats, motorboat and small engine fuel are pooled together to create this fund of about $700 million a year. Its program reach includes: recreational boating safety, fisheries management, wetlands habitat conservation, vessel pump-out stations, water and boating access infrastructure programs, aquatic resource education programs, and angler and boater outreach.
CSF would like to thank the sponsors of the breakfast briefing including: American Sportfishing Association, Association of Fish and Wildlife Agencies, B.A.S.S., Boat Owners Association of the United States, Marine Retailers Association of America, National Association of State Boating Law Administrators, National Marine Manufacturers Association.
CSF Board of Directors Welcomes Jeff Angers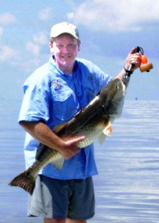 Jeff Angers of Baton Rouge, La., President of the Center for Coastal Conservation, was recently elected to join the Board of Directors of the Congressional Sportsmen's Foundation.
Angers has headed the Center for Coastal Conservation, a national coalition of the leading advocates for conservation and marine recreational fishing and boating, since it was founded in 2006. In this position, Angers has become a prominent player in the policy and legislative arena for angler access and sound management of America's marine resources.
Ocean Policy Task Force Raises Questions For Recreational Anglers (Washington Times Editorial)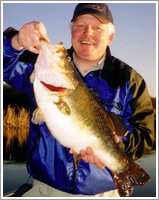 Recreational anglers everywhere need to keep a close eye on and be ready to protest one federal and one state proposal that could change their lives.
The first came in a June 12 memorandum from the White House establishing an interagency ocean policy task force led by the chair of the Council on Environmental Quality to better meet the nation's "stewardship responsibilities for the oceans, coasts and Great Lakes."
The task force will be composed of senior-policy level officials from the executive departments, agencies and offices represented on the Committee on Ocean Policy. Within 90 days, it will develop recommendations for a national policy to protect, maintain and restore the health of ocean, coastal and Great Lakes ecosystems and resources.
That sounds good, but it didn't take long for Phil Morlock, the director of Environmental Affairs for the Shimano American Corporation and the chairman of the American Sportfishing Association's Freshwater Government Affairs Committee, to ask some questions.
"Where is the science basis in support of this overall direction?" Morlock said. "Where is the public consultation with the recreational fishing industry? Where is the financial support coming from for this effort?"
The memorandum states that such national policy shall be consistent with international law, including customary international law as reflected in the 1982 U.N. Convention on the Law of the Sea.
Morlock and others now want to know how the United Nations comes into play in the Great Lakes or as concerns U.S. jurisdiction of coastal regions. Chris Goddard, the executive director of the Great Lakes Fishery Commission, had not been told such a directive was coming from the White House. Goddard had not seen the memorandum before it was published in the Federal Register.
Morlock fears that, if the policy is implemented, places in the Great Lakes suddenly will see off-limits sites like certain saltwater Marine Protective Areas now in place in the Pacific Ocean. Morlock is certain all this could become part of moves by radical environmentalists to promote permanent fishing closures.
About the Congressional Sportsmen's Foundation
With alliances with every major hunting and fishing organization and industry, CSF is the leader in promoting sportsmen's issues with elected officials.
About the National Assembly of Sportsmen's Caucuses
NASC together with state sportsmen's caucuses are the core of the legislative front protecting and promoting hunting, fishing and sound wildlife management in state legislatures.